What Is RSS?
Are you wondering what this RSS thing is all about? Do you want to subscribe to Enspri to keep up-to-date with the latest posts, but you have no idea how it works? Here is a simple explanation.
So what is RSS?
RSS stands for Really Simple Syndication, and it really is as easy as its name implies. Simply, RSS is a way for people to stay up-to-date with the latest posts on a website.
Websites publish what are known as RSS feeds… basically a list of all the posts on a website, which can then be accessed through an RSS reader. The advantage of this is that you don't need to go visiting your favourite websites to see if there is anything new. All you have to do is open your RSS reader and it will automatically show you if there is any new content. You can even read the new posts directly from the RSS reader without ever needing to visit the website.
Here is a video which will help explain how RSS works a little better.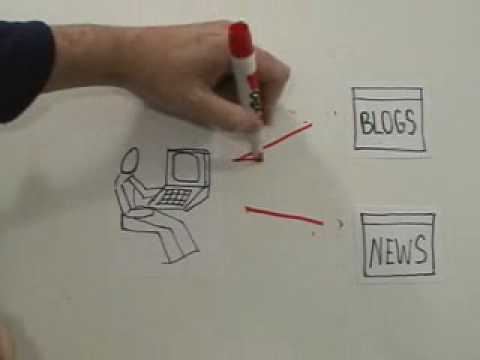 How do I use RSS?
Using RSS is really quite a simple process. Just follow these easy steps and you will be well on your way to being a pro RSS user.
Step 1: Sign-up for an RSS Reader
There are many free RSS readers around, but probably the most popular one is Google Reader. Once you have signed up you are ready to start adding the websites you want to follow.
Step 2: Find a websites RSS Feed
Many websites have RSS feeds which you can use to keep track of new content; some sites even have multiple feeds. However the trick to knowing if a site has an RSS feed is looking for the RSS symbol. This symbol is generally a link directly to the RSS feed for a website, so all you have to do is click on the symbol to be taken directly to the RSS feed which you can then add to your RSS Reader. Different websites will use different variations of this symbol but they will all look very similar.
Step 3: Add the feed to your RSS Reader
To add the RSS feed to your RSS reader either click on the 'Add to Reader' button on the websites RSS feed page, or if it doesn't have one you can copy the link from the address bar and paste it directly into your RSS Reader.
Step 4: Wait until the content comes to you
Now all you need to do is check your RSS reader and wait until the content comes to you. It's that simple!
If you want to sign up for the RSS feed for MediaFire, Click Here.